Office rental

Coworking spaces

Event- and meeting rooms


in Diegem near Brussels
The best locations have been carefully selected so that they are easily accessible by public transportation and close to highways.
Welcome at MC-SQUARE Brussels
With its strategic location in one of Brussels' most important business districts, MC-SQUARE Brussels attracts blue chip companies and international organizations. The Airport Plaza site is a recently constructed complex of 5 prestigious towers, right next to the ring of Brussels and easily accessible by public transport. You are therefore only 4 minutes away from Brussels International Airport and near the Zaventem train station.
Private offices or coworking spaces
Not everything has to be strictly working. At MC-SQUARE, you have all the freedom you need to relax in specially designed rooms.
Fully equipped kitchen and leisure facilities
From sandwiches to hot meals, our restaurants offer all that and a sunny terrace.
Events and meetings up to 195 p.
Equipped with the latest technology, reliable whiteboards and contemporary decoration to give you the best meeting experience.
What do we have in store for you
Unburdening you is our passion.
Daily management of your correspondence

High speed wireless internet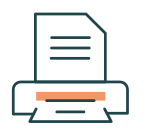 Is renting an office space just a little too early for your company?
We love to see you grow as a company, as a person. That's why you also have coworking spaces tailored to your company, but with all the benefits of the community and our actions (yoga, mindfulness, powerwalks, …).
Frequently Asked Questions
MC-SQUARE Brussels
If you do not find an answer to your questions below, please talk to us via the chat function or contact us at the relevant telephone numbers.
How do you reach MC-SQUARE Brussels?